Comments > Saskatchewan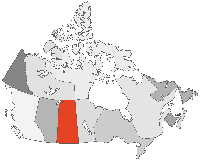 From Paul Hlotkamp of Melfort, Saskatchewan:
I feel that the government sees the recent thirst for data as revenue generating opportunity. The prices they charge limit the use of the public data to other government agencies or wealthy companies.
From Bob Halliday, of R. Halliday & Associates in Saskatoon, Saskatchewan:
It would be interesting to see to what extent Canadian government departments are drinking their own bathwater on this issue. As a consultant I buy data from one department, provide some value-added and sell it to another (or the same!) department. Paper gets shuffled, one group gets some revenue and another pays a price and the net effect to the public accounts is squat. On a related matter, how many Canadian graduate students do their work on US subject matter because they can't obtain Canadian data. This is bad public policy folks!
From Ron Porter, of Ron Porter Computing Services, in Saskatoon, Saskatchewan:
It is my belief that it is literally theft to charge me for something that was acquired with tax dollars. I don't need anything other than what is found on a common street map or provincial highways map--maybe with some 'layering' of features. It is extrememly frustrating to be in a position where the only financially viable solution available to me is to create hand-drawn 'iconic' maps on which to layer my data and then provide links to US sites for additional map detail. I know that there is no shortage of applications that can make use of high-priced maps due to their revenue potential, but there must be thousands more that have 'only' educational value or have limited revenue potential.
From Boris Lavrinoff, radio amateur, of Regina, Saskatchewan:
It is indecent that digital maps created by our Govt, with tax monies, should be sold to volunteer organizations like Search and Rescue at these exhorbitant prices!
From Andrew Hubbertz of the University of Saskatchewan Libraries:
The real value of government information is not in the small revenues raised from its sale, but in its use to create jobs, improve government efficiency, conserve the environment, and to generally make our lives better.
Comments > Saskatchewan